The 2020 South Carolina Jazz Festival goes virtual! The Town of Cheraw stepped up to bring jazz directly to you wherever you are. With thanks to the Town of Cheraw, Duke Energy, First Bank and the ColaJazz Foundation, the 2020 SC Jazz Festival offers you an exciting and diverse jazz experience!
The Cousins are a jazz band formed in Myrtle Beach in 2018. They perform classic jazz repertoire from the Great American Songbook and instrumental jazz classics from artists including: Dexter Gordon, Wayne Shorter, Thelonious Monk, and Miles Davis to name a few. In addition, they also perform an array of more contemporary jazz, R&B, soul, and classic pop. The strength of the band lies in their breadth of repertoire.

Thanks to Winyah Auditorium for making this performance possible. 
Alexa Tarantino & Steven Feifke
Alexa Tarantino and Steven Feifke present "Happy Birthday, Bird!" as part of their Quarantine Concert Series. Celebrating Charlie Parker's centennial, the duo takes on some of their favorite Bird tunes. To donate and view past and future duo livestreams, head to: https://www.crowdcast.io/e/happy-birthday-bird
100th Anniversary Festival Highlights
Enjoy concert highlights from the 100th Anniversary headlining event from the 2017 SC Jazz Festival.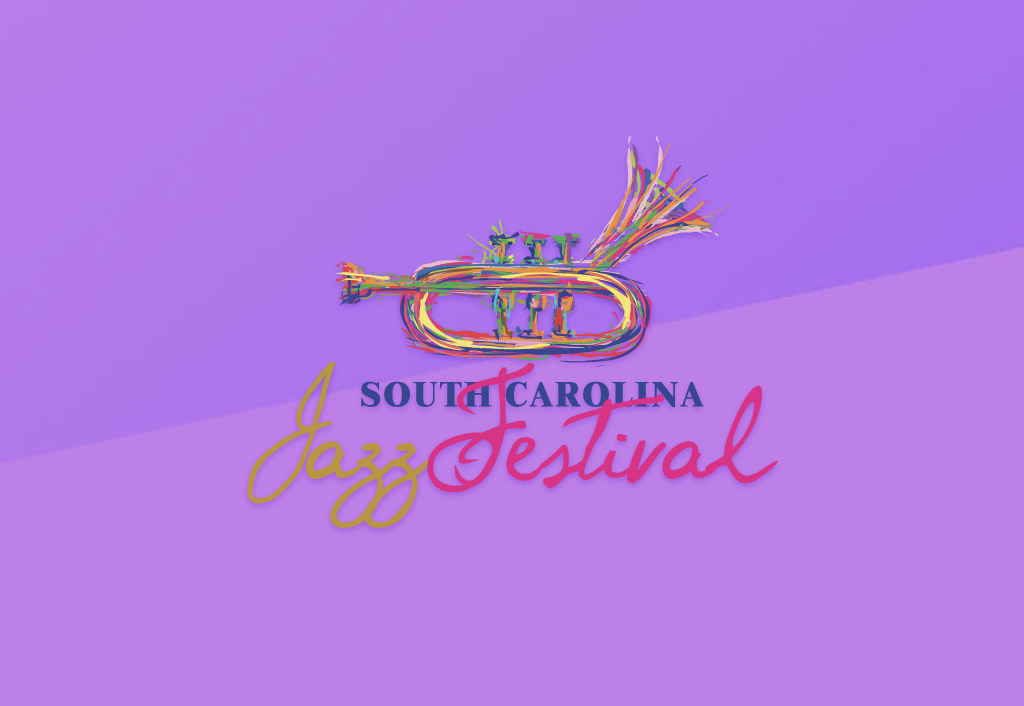 Over the past half year, the Emmet Cohen Trio has helped pioneer the digital wave of jazz consumption with their "Live from Emmet's Place" webcasts– a Monday night series that has become a staple in jazz deprived households globally. The series has consisted of 28 weeks of shows featuring stalwart rhythm section members Russell Hall and Kyle Poole, and supporting guest appearances from many of New York's finest musicians. On October 19th, "Live From Emmet's Place" partners with Cheraw Township and the SC Jazz Festival to present a monumental, one-of-a-kind Dizzy Gillespie birthday celebration, featuring the likes of Bruce Harris on trumpet and Patrick Bartley on alto saxophone.
Born in Newcastle, Australia, Nicki started her musical training at age four with the piano, followed by the flute, soon after. Nicki switched to double bass at the age of 15. In 2012, Nicki headlined the Fujitsu Concorde Jazz festival after the release of her eighth CD from Venus Records, Sakura Sakura. She is currently recording her 16th release for the label. "Nicki brings clear articulation, beautiful tone, a sense of rhythmic assuredness
and a touch of allure to inventive arrangements." – JAZZ TIMES
Delfeayo Marsalis (pronounced DEL-fee oh) is one of the top trombonists, composers and producers in jazz today. Known for his "technical excellence, inventive mind and frequent touches of humor…" (Leonard Feather, Los Angeles Times), he is "…one of the best, most imaginative and musical of the trombonists of his generation." (Philip Elwood, San Francisco Examiner.) 
Tia Fuller's "Diamond Cut"
Tia Fuller's "Diamond Cut," features selections from her 2019 Grammy Nominated album, produced by Terri Lyne Carrington, "Diamond Cut."  This is an intimate and exciting performance of post-bop and genre-crossing originals and arrangements with the second set starting with a special tribute to the late pianist and composer, Geri Allen.
Spend the evening enjoying the perfect blend of smooth jazz and classic soul delivered by bassist extraordinaire, Rod Foster & Company. This group will have you groovin' and dancing to some of your favorite tunes from yesterday & today, including the music of Luther Vandross, Prince, Marcus Miller, Roy Ayers, Maxwell, Stevie Wonder, The Gap Band and more. 
Bridging the gap from standards to beyond, Eric Jones has worked with many prominent artists including Grammy Award winning Esperanza Spalding, Stewart Copland of the Police and Keith Miller of the Metropolitan Opera. In 2011 Eric premiered his latest work, "Songs of Creation," which combines spiritual, jazz and African influences with the poem of James Weldon Johnson's "The Creation." Eric is the pianist with the Savannah Jazz Orchestra and performs with them annually at the Savannah Jazz Festival. Eric will be joined by Marc Chesanow on bass and Robert Saunders on drums. 
Chicago based vocalist Keri Johnsrud and GRAMMY nominated pianist Kevin Bales have come together once again to present Beyond the Neighborhood: The Music of Fred Rogers. With the help of an esteemed rhythm section Johnsrud and Bales have succeeded in re-imagining and rearranging the music that has been heard by numerous generations on the beloved children's television program Mister Rogers' Neighborhood. The songs, which up until now were specifically tailored for a child's ear, are now presented as reinvented gems that are wise and wistful, simple but not simplistic, and even, in some cases, a bit sultry.
Charleston Jazz Orchestra
Even the Duke Ellington Orchestra, who had creatively dominated the jazz scene from the late 1920s – 1940s, found itself struggling until the historic gig at the 1956 Newport Jazz Festival. With an electrifying performance, the crowd at Freedom Park was transformed and Ellington's career was revitalized. Sixty-four years later, your Charleston Jazz Orchestra will recreate that notable night in jazz history, one that festival producer George Wein proclaimed as "the greatest performance of Ellington's career" and one that "stood for everything jazz had been and could be."
ColaJazz Little Big Band featuring Cleave Guyton
Cleave Guyton has toured the world working with artists such as Aretha Franklin, Abdullah Ibrahim, Joe Henderson, Stanley Turrentine, Nat Adderley, Abby Lincoln, The Duke Ellington Orchestra, Jon Hendricks, The Ray Charles Orchestra, Lionel Hampton, The Count Basie Orchestra, The Cab Calloway Orchestra, Little Jimmy Scott, Spike Lee, Joe Williams, LateNight with Conan O'Brien, Dizzy Gillespie, Tito Puente, Ronny Jordan, The Mingus Big Band, Cleo Laine, Chaka Khan, Ledisi, The Boys Choir of Harlem and many more. Catch him and the incredible Little Big Band: the band that could!
Journey with jazz vocalist, poet and educator Eboni Ramm through time and discover the jewels of jazz through the adventures of Kayla and her brother Eli. From Dixieland and big band swing, to bebop and Latin Jazz fusion, you'll be introduced to the pinnacle periods of America's classical music – JAZZ!
Greenville Jazz Collective
Since 2012, the Greenville Jazz Collective has connected with many of the dedicated professional musicians, arts organizations, and music educators in Upstate South Carolina and Western North Carolina to reach tens of thousands of people with award winning jazz programs.
The Don Braden Quartet presents a Tribute to Bebop Masters
The repertoire includes songs by Dizzy Gillespie, Charlie Parker, Thelonious Monk, Sonny Stitt and others. Don has toured with many bands over the decades, including the T.S. Monk Group (led by Monk's son, drummer T.S. Monk) and the Dizzy Gillespie All-Stars (led by bassist John Lee). The Don Braden Quartet features Don Braden on saxophone, Oscar Perez on piano, Kenny Davis on acoustic bass and Jeremy Warren on drums.
Serge Frasunkiewicz on piano, Jhoninha Medeiros on acoustic bass and André Braz on drums, the Memorial Jazz Trio explores the Brazilian rhythmic and melodic richness in line with Jazz improvisation and musical freedom. With the trio, the presentation will feature 2 special guests – Lívio Almeida on sax and Moisés Alves on trumpet. The repertoire includes authorial compositions, classics of Jazz, Bossa and Choro music, always with arrangements that highlight and explore the sound of the group.
SUPPORT: https://venmo.com/JazzTrio
Gino Castillo is an Afro-Cuban jazz percussionist, singer and leader of the lowcountry band Gino Castillo Quartet.Their high energy performance brings dancers and non-dancers to their feet. Castillo began playing drums when he was five-years-old and later enrolled in a music conservatories in Havana. After discovering a passion for Cuban Jazz, Castillo dropped the drums for congas and eventually studied under the legendary Oscarito Váldes of the band Irakere. Castillo collaborated and recorded with many international artists before moving to New York for several years to make it as a solo artist.
SUPPORT: https://venmo.com/Gino-Castillo1